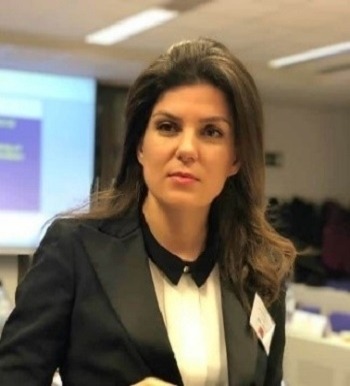 Veronika Korkaj – Trainer
Veronika Korkaj is a highly-recognised finance specialist with almost 20 years of professional experience gained both in the private and the public sector. She holds a Masters' Degree in Finance and is certified by the Ministry of Finance as an Auditor for the Public Sector. Veronika is also certified by the Ljublijana (Slovenia) Centre of Excellence in Finance as a Trainer, Learning Facilitator and Trainer of Trainers on Financial management of EU Funds.
After joining the Ministry of Finance in September 2005, Veronika worked for eight years in the Department for Analysis and Fiscal Policy, becoming the Director of the Department in 2013. At the end of 2013 she was assigned the position of the Head of the National Fund – a Directorate which carries out the Treasury and Financial Monitoring functions for the financial assistance granted by the European Union to the Republic of Albania – and continued working as Director there until August 2019.
She currently serves as the General Director of the Central Financing and Contracting Unit (CFCU) for the European Union, World Bank and other Donor Funds, established by the Ministry of Finance and Economy to manage inter alia the EU funds granted to Albania by the European Union under the Instrument for Pre-Accession.
Due to her professional experience, Veronika has extensive knowledge of the entire process of the financial management of EU funds in Albania.