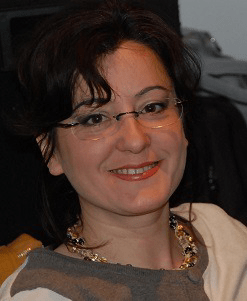 Albana Ahmeti – Trainer
Ms. Albana Ahmeti has held the position of Deputy Economic Director at the Public Health Institution since 2002. She managed the financial resources of the National Institute of Public Health, responsible for preparing the budget and she has  been part of the working group in preparing the Medium Term Planning budget for the Ministry of Health, related to Primary Care and Public Health at the National Level.
She participate and organized scientific and research activities related to health management, economy in Health and health policy and has experience in monitoring the annual budget plans.
Ms. Ahmeti has more than 18 years  extensive professional experience in leading organization operation and management of public financial resources and has also been also the manager of financial resources in World Bank Projects at the Ministries of Health.
Ms. Ahmeti graduated from the Faculty of Economics, Department of Business Administration, continuing with the studies "Master in Public Health", at the University of Hadassah, Jerusalem, Israel at the School of Public Health and Community Medicine. She has an academic and research background, conducting in-depth doctoral studies on "Cost Effectiveness Studies of Vaccines", at the University of Medicine Tirana.
She has the experience in teaching as a part-time lecturer at the Department of Public Health, Faculty of Medicine in the subject Economics in Health.